Alice Walker: Life after 'The Color Purple'
Kam Williams | 1/31/2014, 2:10 a.m.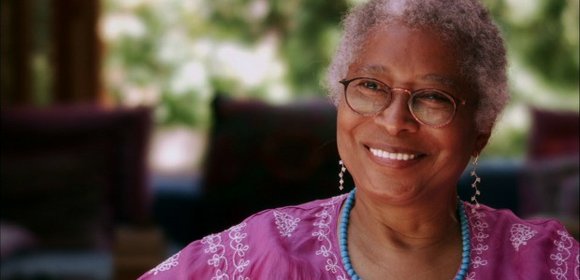 Alice Walker made history as the first African-American woman to win a Pulitzer Prize for Fiction as well as the National Book Award in 1983 for her novel "The Color Purple."
The award-winning novel served as the inspiration for Steven Spielberg's 1985 film and was adapted for the stage, opening on Broadway in 2005.Walker's books include seven novels, four collections of short stories, four children's books, and volumes of essays and poetry.
Here, the author and activist talks about her career and about the documentary "Alice Walker: Beauty in Truth" which premieres on PBS on Friday, Feb. 7 at 8 p.m.
KW: How do you feel about having the biopic coming out about you?
AW: Well, it's very interesting because I almost never do anything for Black History Month, because I feel it's just another way to separate us. It's amusing to me that it would be coming out as a Black History presentation on PBS. But on the level of the film, I like it. And I love the producer and the filmmaker. I think they were incredibly devoted. They did it on a hope and a prayer, and at one point had to rely on crowd-sourcing because of the huge expenses.
KW: How did you feel about the screen and stage adaptations of "The Color Purple?"
AW: I was worried about the film at first, because I'd never had a movie made of any of my work on a big scale like that...It turned out to be a beautiful picture. The audience was so into it, gracious and emotional, laughing when they should be laughing, crying when they should be crying.
KW: What was it like dealing with the blowback coming from critics who felt it was anti-Black men?
AW: It actually lasted for a decade. How could you imagine that people could be mad at you for so long? I felt a great deal of weariness. But because it wasn't the first time that I had been heavily criticized, I learned that you just keep going and turn to other things. Which I did. I went on to write "The Temple of My Familiar" which may be my favorite of my novels, because it was a miraculous gift that I had no idea how I got it…So, the blowback, in a way, faced me in a new direction which was very interesting.