Hanq Neal memorial scheduled
3/3/2014, 11:12 a.m.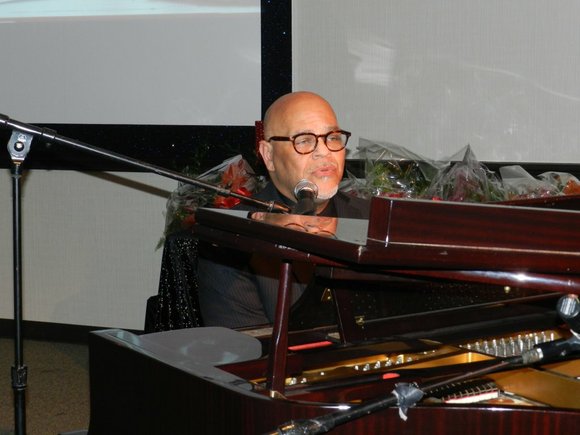 Funeral arrangements honoring Hanq Neal, a popular Houston gospel musician, will get underway on Friday, March 7 when the body will lie in state at Wheeler Avenue Baptist Church from 9am-7pm. Friday night a gospel tribute for the legendary singer will be held at World Harvest Outreach Church (formerly St. Agnes Baptist Church), 10800 Scott Street, at 7 pm. On Saturday, the memorial services will be held at the Wortham Theatre at 11am.
Henry "Hanq" Neal was born on Sept 4, 1956 and was one of eight children. His affinity for music was acquired at an early age as he began playing the organ at the age of 4 and took up the violin at 7. Neal's national notoriety came from a stirring performance of "There is Hope " during the Mickey Leland Memorial service, which was broadcasted nationally.
The musical influence that Hanq Neal has left with the world has impacted the city of Houston for decades. In 1984, Neal moved to Texas to join Windsor Village United Methodist Church under the leadership of Kirbyjon Caldwell. The choir began with 20-plus voices. The first year the choir grew to 80 voices and eventually expanded to five choirs with over 600 members. Five years ago, Neal joined Wheeler Avenue Baptist Church where he added a youth/college choir to the existing three groups.
Last Thursday, Hanq Neal died due to complications that stemmed from a previous heart attack. Neal was 57 years old.

Document