Celebrate Black History Month with kids of all ages by sharing these black-authored books that explore the African American experience and center around black children. The books below represent picture books for the youngest kids and a mix of fiction and non-fiction reads for independent readers and teenagers. The titles, most published in the last few years, range from the exuberance of a visit to the barbershop to grappling with low self-esteem to overcoming heartbreak to confronting racism and exploring activism.
Picture Books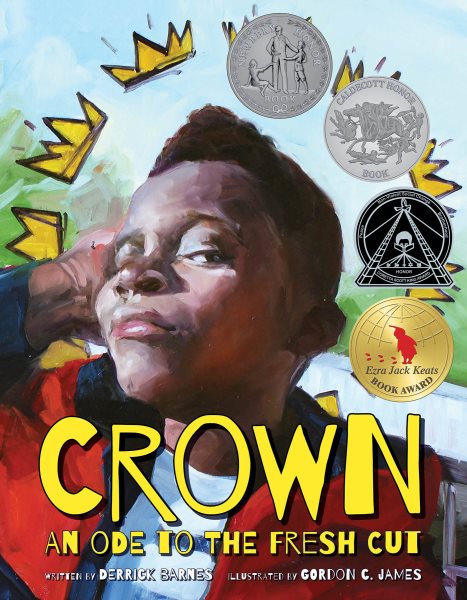 This rhythmic, read-aloud title is an unbridled celebration of the self-esteem, confidence, and swagger boys feel when they leave the barber's chair–a tradition that places on their heads a figurative crown, beaming with jewels, that confirms their brilliance and worth and helps them not only love and accept themselves but also take a giant step toward caring how they present themselves to the world. The fresh cuts. That's where it all begins.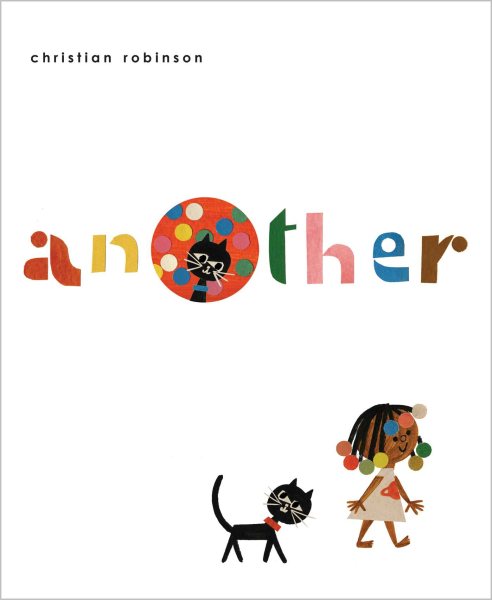 Another by Christian Robinson
A girl and her cat take an imaginative journey into another world where things are similar, but not exactly the same as in her world.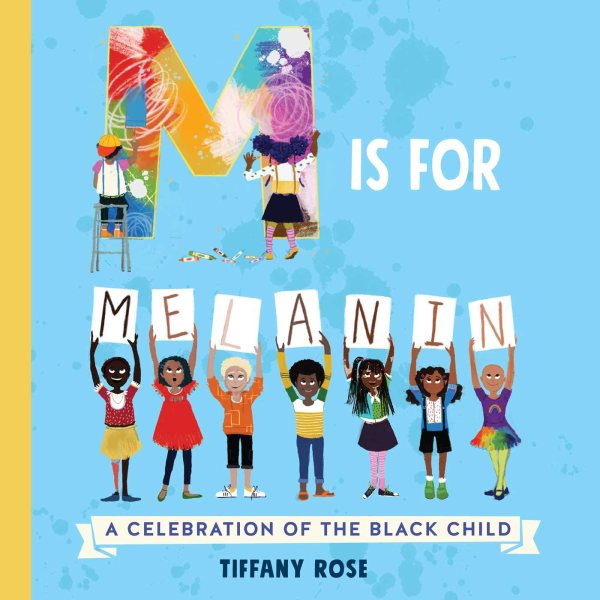 Each letter of the alphabet contains affirming, Black-positive messages, from A is for Afro, to F is for Fresh, to W is for Worthy. This book teaches children their ABCs while encouraging them to love the skin that they're in.
Spare text and lively illustrations tell the story of two brothers at opposite ends of a room. The older brother plays with blocks on the floor, while a curious baby boy watches intently from his crib. After repeatedly trying to get his big brother's attention, Baby finally gets what he wants—but not before a few silly, giggle-inducing incidents occur!
Mommy's Khimar by Jamilah Thompkins-Bigelow, illustrated by Ebony Glenn
A young girl plays dress up with her mother's headscarves, feeling her mother's love with every one she tries on. Charming and vibrant illustrations showcase the beauty of the diverse and welcoming community in this portrait of a young Muslim American girl's life.
Offers a fresh perspective of young men of color by depicting thirteen views of everyday life: young boys dressed in their Sunday best, running to catch a bus, and growing up to be teachers, and much more.
After being teased about her unruly hair, MacKenzie consults her neighbor, Miss Tillie, who compares hair care with tending her beautiful garden and teaches MacKenzie some techniques.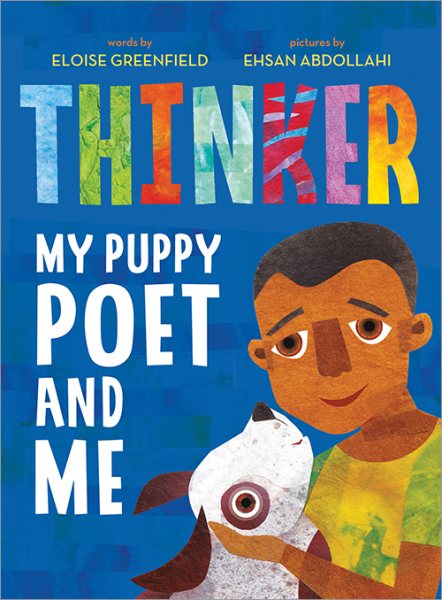 A latest poetry collection by the Coretta Scott King–Virginia Hamilton Award for Lifetime Achievement recipient follows the poetic pursuits of a young poet's puppy, Thinker, who fears he will one day lose control and reveal his rhyming talents to humans.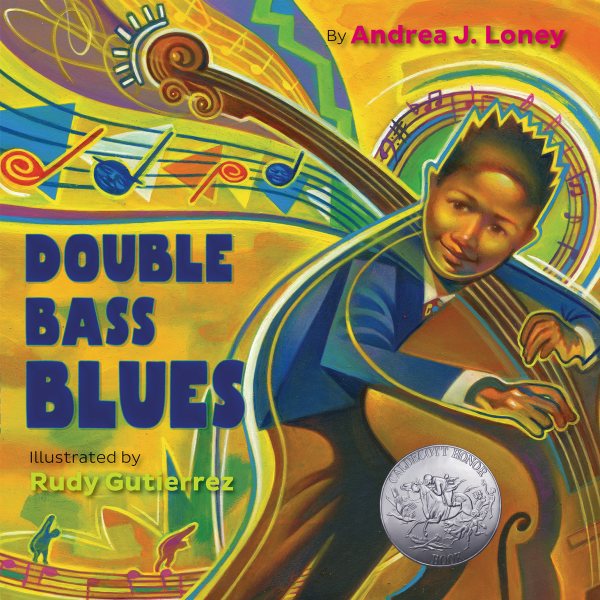 Nic is an aspiring musician whose life spans two different worlds—his suburban school where he wows his friends in orchestra, and the busy city streets of his home where he's jostled by the crowd. Nic makes his way home from a busy day at school with a double bass on his back, the symphony of his surroundings in his heart, and a sweet surprise for the reader at the end of his journey. This is a sweet, melodious picture book about how dedication, music, and family can overcome any obstacle.
Juvenile and Middle Grades
Jason Reynolds conjures ten tales (one per block) about what happens after the dismissal bell rings, and brilliantly weaves them into one wickedly funny, piercingly poignant look at the detours we face on the walk home, and in life.
A 13-year-old girl who is so oppressed by low self-esteem that she keeps a list of the things she hates about herself must overcome internalized racism and a verbally abusive family to learn to love herself.
Blended by Sharon M. Draper
Piano-prodigy Isabella, eleven, whose black father and white mother struggle to share custody, never feels whole, especially as racial tensions affect her school, her parents both become engaged, and she and her stepbrother are stopped by police
Ghost Boys by Jewell Parker Rhodes
After seventh-grader Jerome is shot by a police officer who mistakes his toy gun for a real threat, he observes the aftermath of his death and meets the ghosts of other fallen black boys including historical figure Emmett Till.
Having enjoyed an uncomplicated life of friendship and basketball throughout her first 12 years, Joylin Johnson finds everything changing when her friends begin to form crushes and romantic relationships, in a story told through a series of short poems.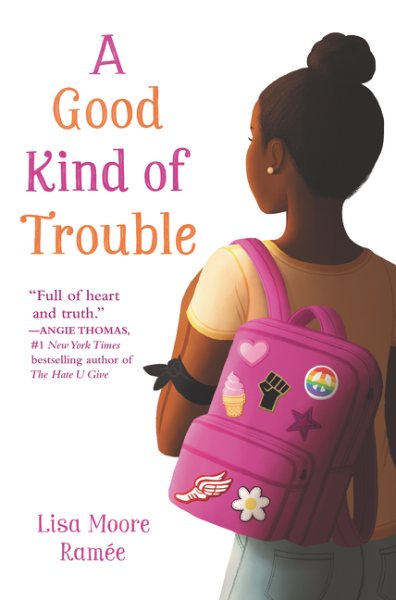 Strictly following the rules to pursue her junior-high ambitions, 12-year-old Shayla is forced to choose between her education and her identity when her sister joins the Black Lives Matter movement in the wake of a powerful protest.
12-year-old Ebony-Grace Norfleet has lived with her beloved grandfather Jeremiah in Alabama ever since she was little. As one of the first black engineers to integrate NASA, Jeremiah has nurtured her love for all things outer space and science fiction. But in the summer of 1984, when trouble arises with Jeremiah, it's decided she'll spend a few weeks with her father in Harlem. Harlem is an exciting and terrifying place and Ebony-Grace's first instinct is to retreat into her imagination. But soon 126th Street begins to reveal that it has more in common with her beloved sci-fi adventures than she ever thought possible, and by summer's end, Ebony-Grace discovers that Harlem has a place for a girl whose eyes are always on the stars.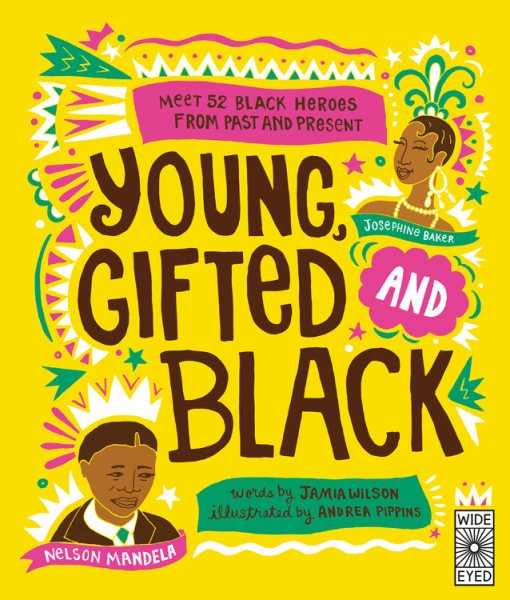 All children deserve to see themselves represented positively in the books they read. Highlighting the talent and contributions of black leaders and changemakers from around the world, readers of all backgrounds will be empowered to discover what they too can achieve. Strong, courageous, talented, and diverse, these extraordinary men and women's achievements will inspire a new generation to chase their dream whatever it may be.
Young Adult
Trapped in sunny, stifling, small-town suburbia, seventeen-year-old Morgan knows why she's in therapy. She can't count the number of times she's been the only non-white person at the sleepover, been teased for her "weird" outfits, and been told she's not "really" black. Also, she's spent most of her summer crying in bed. So there's that, too. Lately, it feels like the whole world is listening to the same terrible track on repeat–and it's telling them how to feel, who to vote for, what to believe. Morgan wonders, when can she turn this song off and begin living for herself?
Watch Us Rise by Renee Watson and Ellen Hagan
Frustrated by the way women are treated—even at their progressive New York City high school—two best friends start a Women's Rights Club, post their essays and poems online, and watch it go viral, attracting positive support as well as trolls.
Accompanying his twin to a party that is thrown into chaos by a shooting, Marvin, a multicultural teen, is horrified when his brother goes missing and is found dead, possibly at the hands of a racist police officer.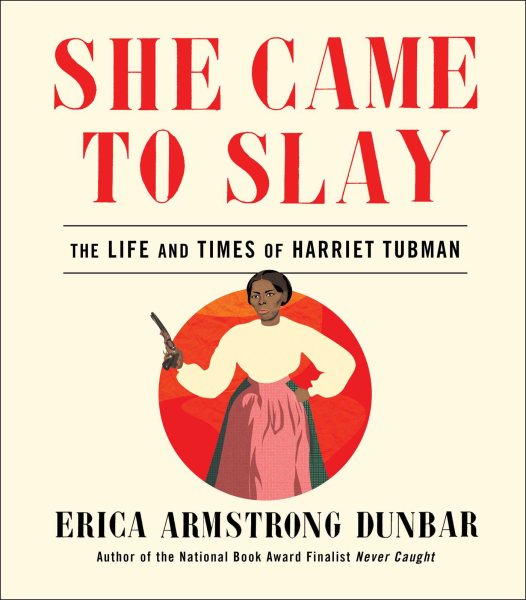 Harriet Tubman is best known as one of the most famous conductors on the Underground Railroad. As a leading abolitionist, her bravery and selflessness has inspired generations in the continuing struggle for civil rights. Now, National Book Award nominee Erica Armstrong Dunbar presents a fresh take on this American icon blending traditional biography, illustrations, photos, and engaging sidebars that illuminate the life of Tubman as never before.
A collection of short stories explore what it is like to be young and black, centering on the experiences of black teenagers and emphasizing that one person's experiences, reality, and personal identity are different than someone else.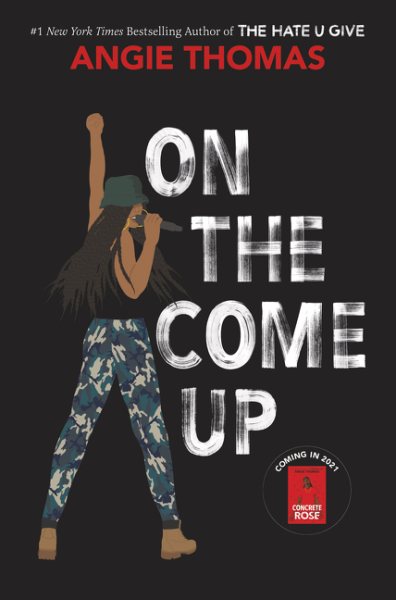 16-year-old Bri wants to be one of the greatest rappers of all time. Or at least win her first battle. As the daughter of an underground hip hop legend who died right before he hit big, Bri's got massive shoes to fill. But it's hard to get your come up when you're labeled a hoodlum at school, and your fridge at home is empty after your mom loses her job. So Bri pours her anger and frustration into her first song, which goes viral…for all the wrong reasons.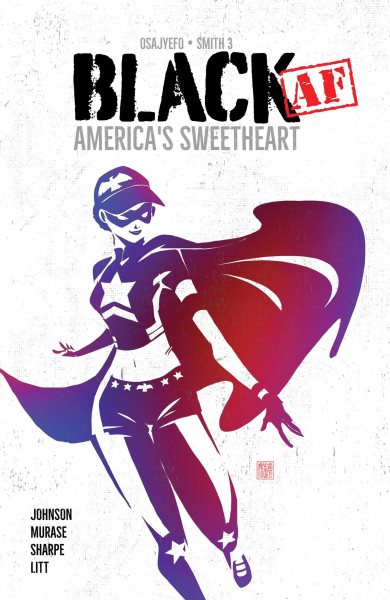 Can a black woman be America's first superhero? Eli Franklin is a 15-year-old girl living in rural Montana—and she just happens to be the most powerful person on the planet. In the aftermath of the world learning that only black people havesuperpowers, Eli makes her debut as the superhero Good Girl, on a mission to help people and quell the fear of empowered blacks. When a super-terrorist threatens to take away everything Eli has worked toward, will donning a patriotic costume be enough for her to find acceptance?
Bonding over a shared love a music, an artist, a twin and a writer of love songs suffer heartbreaking losses that compel them to seek solace in their musical activities and wonder how to pick up the pieces.
Solo by Kwame Alexander with Mary Rand Hess
A novel in verse tells the story of 17-year-old Blade Morrison, who endeavors to resolve painful issues from his past to navigate the challenges of his former rock-star father's addictions, scathing tabloid rumors and a protected secret that threatens his own identity.
Presents a young readers adaptation of the book that uses humor to discuss racism and violence, denounce the NFL's abuses, and encourage black athletes in the NCAA and NFL to speak out against injustice both on and off the field.
March: Book One by John Lewis, co-written by Andrew Aydin
A first-hand account of the author's lifelong struggle for civil and human rights spans his youth in rural Alabama, his life-changing meeting with Martin Luther King, Jr., and the birth of the Nashville Student Movement.
See also: March: Book Two and March: Book Three
Fake ID by Lamar Giles
An African-American teen in the Witness Protection Program moves to a new town and finds himself trying to solve a murder mystery when his first friend is found dead.