Her memoir, Becoming, won't be published until Nov. 13, but Michelle Obama is already letting the public in on some of her most personal memories and photos.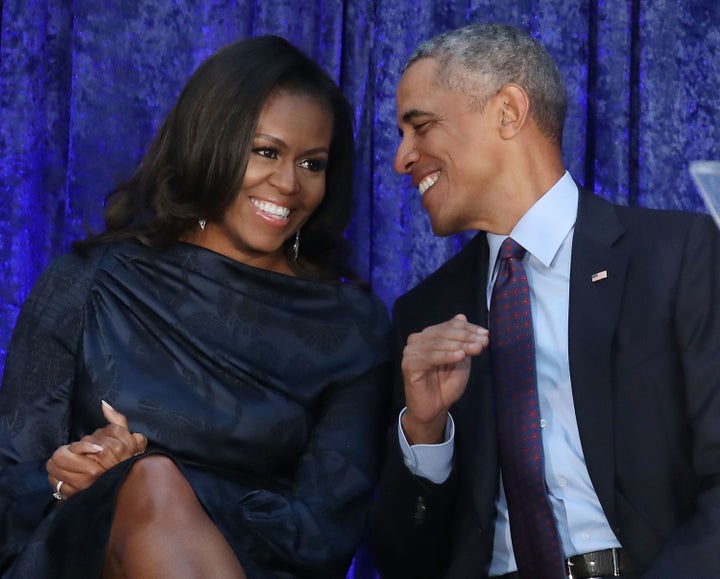 On Tuesday the former first lady posted Instagrams reflecting on her parents and her "scary" experience being a first-generation college student at Princeton University. Now she's paying tribute to Barack Obama and their 25-year marriage with a sweet photo from their 1992 wedding.
The future POTUS is shown participating in the traditional garter toss in the pic, while the bride watches in amusement. According to Obama's caption, her husband had a head cold on their wedding day but managed to recover in time. He certainly looks no worse for wear in the photo she posted.
The 54-year-old former FLOTUS said she and her husband — who have just signed a major deal with Netflix — are "still having fun while also doing the hard work to build our partnership and support each other as individuals."
In the words of several commenters on Instagram: "Love goals."